Developers
Software powered indoor positioning for your app
IndoorAtlas SDK and cloud services enable your iOS and Android apps to acquire accurate end user position inside buildings and underground. No hardware installations or maintenance required, IndoorAtlas is powered entirely by software and the sensors of common smartphones. Sign up to create your indoor enabled app today!
Get Our Mobile SDKs
Cordova
Our geomagnetic indoor positioning Cordova Plugin is suitable for any native Cordova application. Get the plugin for free and read our code examples for additional help building your location based services.
Developers – Get Started!
1
Create location & add floor plan
4
Start rockin' it!
Build app
The workflow steps are simple to follow, shortening your development cycles and lead times. Our mapping tools are intuitive – you can use our tools to survey the location where you wish to create an indoor application, if it doesn't exist yet. Once you're familiar with the workflow, it should take less than one hour to get from the location creation phase to the application creation.
Finally, take our SDK, integrate it to the app you've made then test, launch and start rockin' it. Sign-up for free and start developing today.
We can also help you to find partners specialized in specific tasks within the flow. Contact us
1. Create location & add floor plan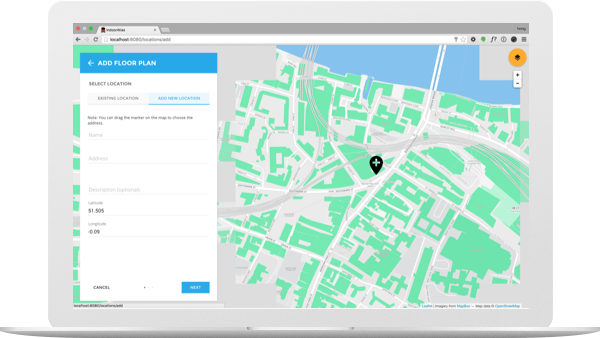 1. Create location & add floor plan
Create account
Create location
Upload floor plan
Use our web tool to create locations and add floor plans. You can sign up and access the web portal from your account on your desktop or mobile app.
If the venue location already exists publicly, move straight to step four in the workflow.
2. Map location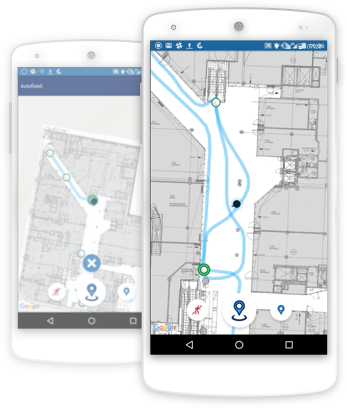 2. Map location
Select floor plan
Calibrate phone
Set route
Walk
Use our MapCreator mobile app to access floor plans and collect sensor data throughout the venue. The collected data is uploaded to our cloud where a landscape of the sensor reading in the venue is created for the positioning algorithm.
Read more from our Developer Guide
3. Manage map data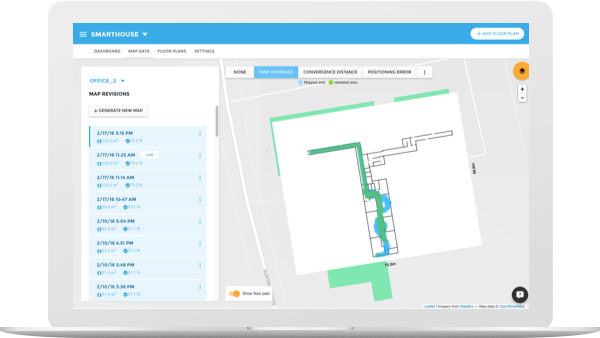 3. Manage map data
Review map data
Analyze map quality
Publish indoor map
While sensor data is being collected via our mobile app, our service is constantly analyzing this data to generate an updated lookup map used for positioning. Quality analysis of the lookup map can be viewed in our web portal. It shows how well the positioning is going to work on the site. Publishing the updated lookup map version is just a simple click.
Quick start guide
4. Build app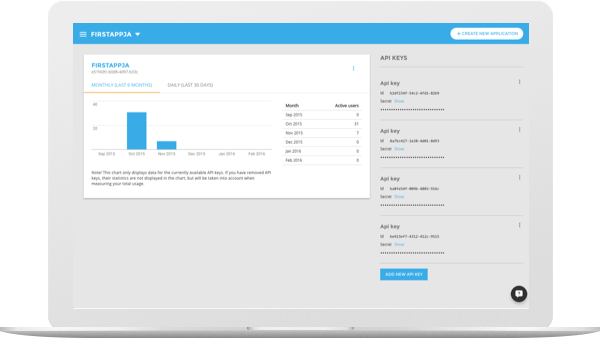 4. Build app
Generate API keys
Integrate indoor map
Subscribe the service
You can simply generate an API key and use our SDK for iOS and Android platforms to add location-based features to your mobile app. Our API communicates with the positioning service that computes the device's location and returns it back to your mobile app as GPS coordinates (WGS84).